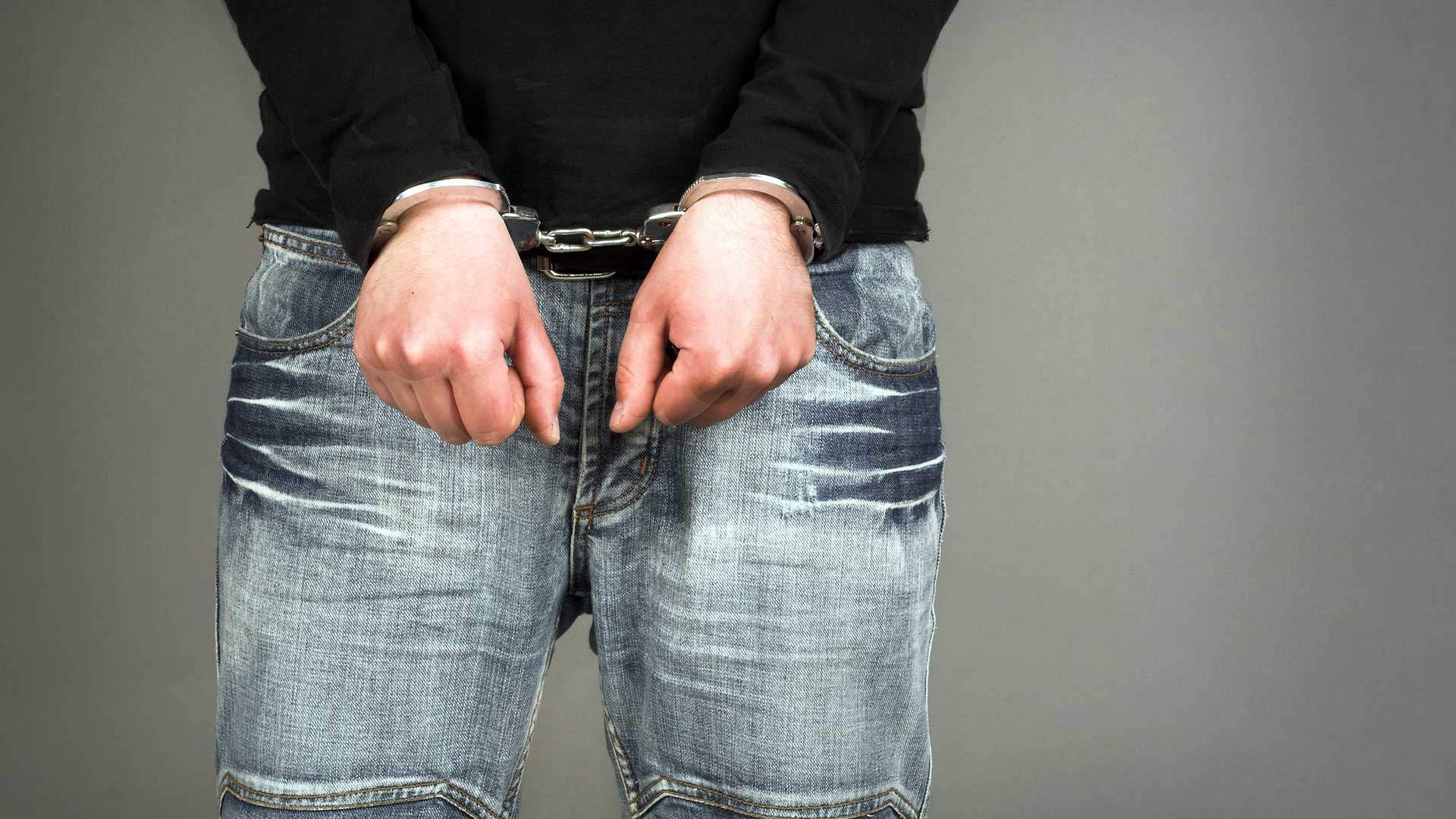 DUI Lawyer in Marietta, GA
Arrested for a DUI in Marietta, or Cobb County?
So, you have been arrested for a DUI in Cobb County, Georgia, and now you are probably wondering if you need a DUI lawyer in Marietta, GA.
Yes, it actually happened. Although it may seem like a nightmare that you cannot wake up from, it is time to accept reality. And the sooner you begin to act, the better. After all, a DUI arrest in Georgia carries some serious consequences ranging from driver's license suspension and hefty fines to community service and even a jail sentence.
Despite all the evidence that seems stacked against you, it is not the end of the world. With the help of a knowledgeable and results-driven Marietta DUI attorney, you may be able to defend your case and return to your usual activities.
What Happens After a DUI Arrest in Marietta, GA?
After a DUI arrest in Marietta or other parts of Georgia, your first concern is to get out of jail. This can be done by posting a bond.
1. Posting a Bond
According to the official website of the State of Georgia government, bail costs in DUI cases typically range from $150 to $2,500, depending on your prior offenses and your blood alcohol level.
You will be released from jail once (1) you have paid the appropriate bond, and (2) your case has been processed by the jail. After the release, you must appear for every court date or have a DUI attorney represent you.
2. Arraignment
This is your first appearance in court to address your charges. During the arraignment, you will be asked to enter a plea, either by pleading guilty or not guilty. The time limits for filing motions in your DUI case will begin on your arraignment date.
Under Cobb County DUI laws, failure to appear at your arraignment will result in your bond being forfeited. In that case, the court will issue a warrant for your arrest. It is advised to secure a DUI attorney in Marietta, GA, before your arraignment date to begin investigating your case and building a solid defense strategy.
3. Discovery Period
The discovery period is the most critical phase after your DUI arrest. After the arraignment, your lawyer will obtain all the pertinent evidence in your case through independent investigation and discovery motions.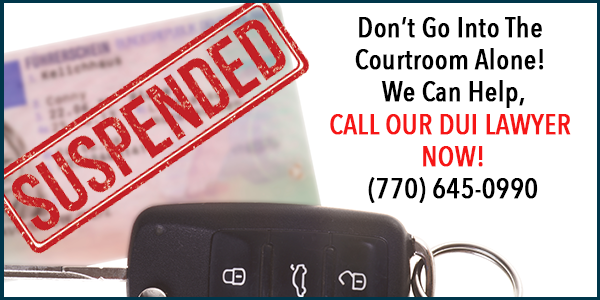 4. Administrative License Suspension
In addition to the criminal DUI prosecution, you may also face an administrative suspension of your driver's license. This can happen even before your DUI case goes to court.
If the arresting officer gave you a document titled "Notice of Suspension," it means that the process of administrative license suspension has been initiated against you.
5. Pretrial Motions
Your Cobb County DUI attorney will file motions to exclude or suppress some or all of the DUI evidence against you. These motions can be based on constitutional issues, protocol violations, or the failure of the arresting officer to follow appropriate arrest and test procedures.
6. Trial
Unless your DUI case was resolved at the motion hearing, you have the option to challenge the prosecution's evidence at trial. At this stage, your DUI attorney will:
Select a jury
Make an opening statement contesting the evidence against you through cross-examination and by providing evidence favorable to your side.
Deliver a final agreement by presenting the strengths of your case and the weaknesses of the prosecution's case.
7. Sentencing
A sentence will be imposed (a) after a conviction at trial or (b) after you have entered a guilty plea to some of the charges. Penalties may include:
Suspension or revocation of your driver's license
Fines
Alcohol education classes
Drug and alcohol evaluations
Community service
Jail time
Typically, penalties for DUI repeat offenders are more severe.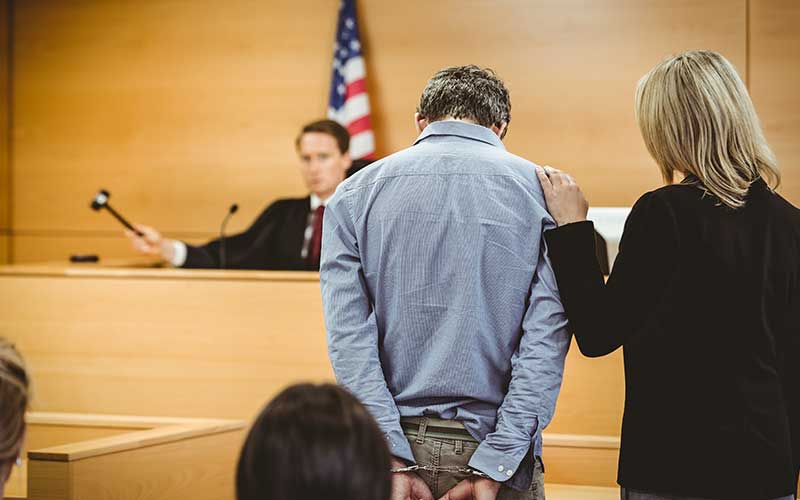 Do I Need a Marietta DUI Attorney?
Many people feel that they do not need a criminal defense attorney, especially for a first-time DUI charge. However, driving under the influence is one of the most complicated misdemeanor offenses in Georgia because DUI charges are both a traffic offense and a crime.
Defending oneself against DUI charges means collecting scientific and chemical evidence to challenge the prosecution's case. For this reason, you need a criminal defense lawyer in Marietta, GA, who has the knowledge and experience to pinpoint any inconsistencies, violations, and errors in your case.
Will I Lose My License After a DUI Arrest?
In addition to other penalties associated with a DUI arrest in Marietta, GA, you may also be facing the suspension of your driver's license. Your driver's license may be suspended in two situations:
You have been arrested for DUI; or
You refused a chemical test (urine, blood, or breath test) administered by the state.
You may be able to stop the suspension by asking for an administrative license suspension (ALS) hearing or by requesting an ignition interlock device (IID) to be installed on your vehicle.
Under Ga. Code 40-6-391, if you are convicted for a DUI in Georgia, your driver's license will be suspended for:
12 months for the first offense
Three years for the second offense or if the DUI accident involved bodily injury or death
Permanent revocation for the third and subsequent offenses (though you can apply for a probationary license after three years)
Can I Contest a DUI Blood Test?
Your blood alcohol concentration (BAC) at the time of the arrest is one of the most critical factors in establishing your guilt. BAC tests are treated seriously in the state of Georgia, which is why there are strict procedures that must be followed to make sure that the test results are valid.
BAC tests can be subject to an error on the part of the arresting officer who administrated the test in the field. Also, the arresting police officer must obey pertinent laws when performing the DUI blood test. Failure to do so may make the BAC test inadmissible in court.
A knowledgeable DUI lawyer in Marietta, GA, will look into your case to find any inconsistencies or procedural errors in your BAC test.
Contact our law offices to discuss your potential defense strategies after your DUI arrest in Marietta or other parts of Georgia.  Call at 770-645-0990 to schedule a consultation about your case.
Marietta, GA Service Area
The Law Offices of Jeffrey S. Williams, LLC
Phone: (770) 645-0990
Office Hours: (We Answer Our Phones 24/7)
Monday 8AM–5PM
Tuesday 8AM–5PM
Wednesday 8AM–5PM
Thursday 8AM–5PM
Friday 8AM–5PM
Saturday Closed
Sunday Closed
Service Area:
Marietta, GA and All of Cobb County, GA
Marietta DUI Resources:
Cobb County Sheriff's Department