Divorce in Georgia
Get Your Questions About Divorce Answered!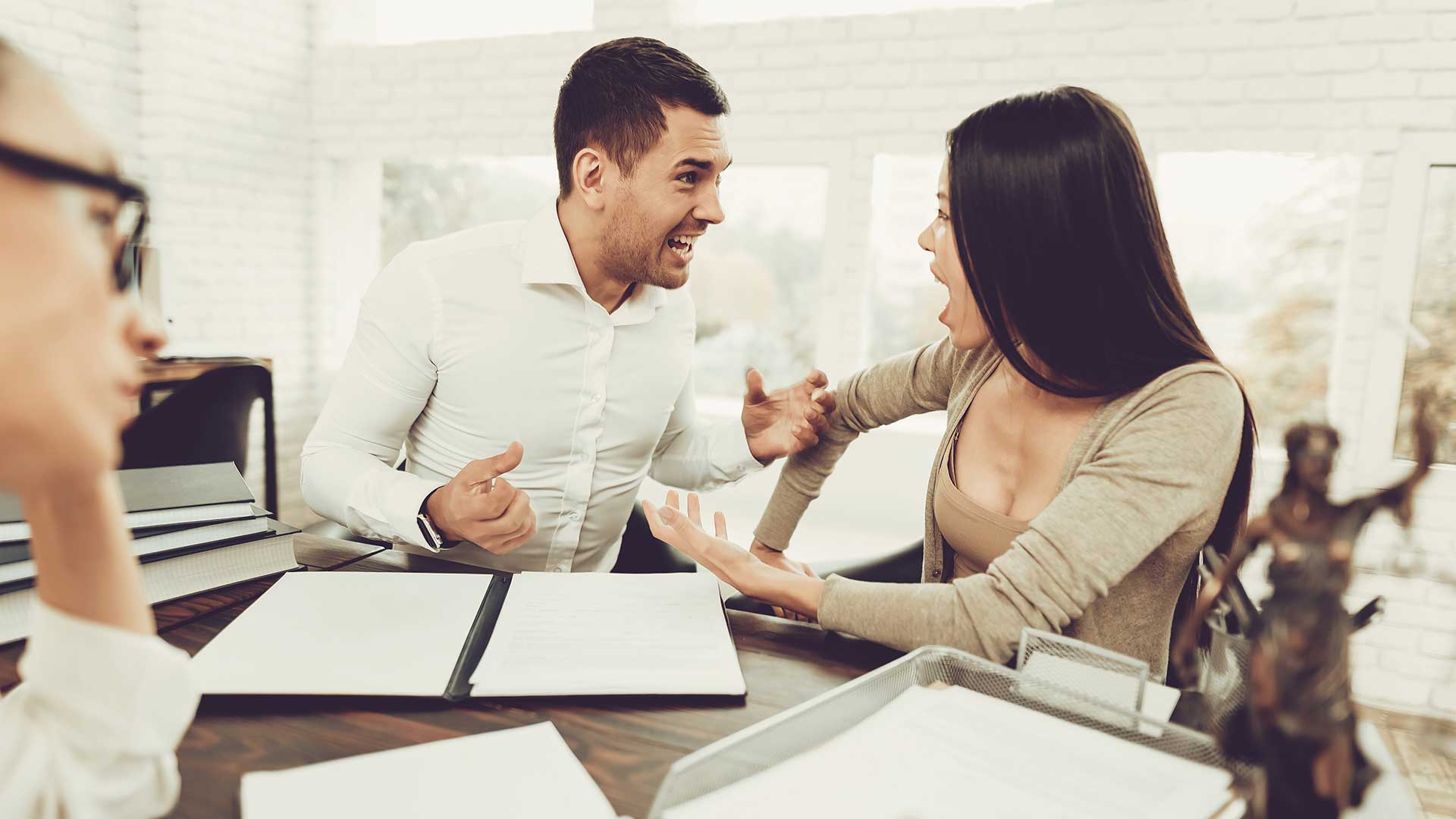 Divorce in Georgia: 5 Important FAQs You Should Know!
If you are unhappy with your marriage and are planning to get a divorce in Georgia, it may feel as if you are staring into an abyss of uncertainty. It is true that divorce is a life-altering and confusing event in every person's life.
Since the divorce process can bring up all sorts of questions, we decided to answer frequently asked questions about getting a divorce in GA.
5 Frequently Asked Questions About Divorce
Below are the answers to the most common questions people typically have about divorce and family law in Georgia.
What is a No-Fault Divorce?
A no-fault divorce is a divorce in which neither spouse needs to prove "fault" or marital misconduct on the part of their spouse.
Contrary to popular belief, Georgia is not a no-fault divorce state. If you wish to get divorced in GA, you must choose one of 13 grounds outlined in O.C.G.A. 19-5-3 (2010). These grounds range from adultery and cruel treatment to irreconcilable differences.
Claiming that your marriage is "irretrievably broken" is the only "no-fault" ground for divorce in Georgia. When a divorcing couple seeks a no-fault divorce, they must simply state that their marriage is broken beyond repair and that there is no hope for reconciliation.
Typically, seeking a no-fault divorce is faster and less expensive than pursuing a divorce on any of the 12 fault-based grounds. However, claiming that spousal misconduct or misbehavior destroyed a marriage may impact child custody and alimony in favor of the spouse who had been wronged.
What is an Uncontested Divorce?
If both spouses can agree on how to divide their marital assets and debts, the appropriate amount of alimony, if any, as well as how to share custody and child support, among other issues, the couple may be able to seek what is referred to as an "uncontested divorce."
When seeking an uncontested divorce, spouses must reach a consensus regarding all issues. Once they reach those agreements, they can obtain a judgment of divorce without even having to go to court.
Do You Need a Lawyer to Get a Divorce?
One of the most common Georgia divorce FAQs is whether or not you need to hire a divorce lawyer. Typically, hiring a lawyer is optional when your divorce does not involve any marital assets or children.
However, whenever marital assets and debts and/or children are involved, it is imperative to have a lawyer who would assist you with the divorce settlement. Also, it is advised to have an attorney if you want alimony or need to file a court order modification in Georgia.
Representing yourself creates a risk of losing everything or reaching an unfavorable settlement. A highly skilled attorney will point to all legal issues that may arise during your divorce case.
How Much Does a Divorce Cost in GA?
The cost of your divorce is a critical factor to consider. Unfortunately, this is one of those common divorce questions that are not easy to answer. The average cost of a divorce depends on a multitude of factors, including but not limited to:
Whether spouses agree on specific issues;
Parties' willingness to negotiate and settle their divorce out of court;
If the divorce is contested or uncontested;
Whether a spouse is seeking a fault or no-fault divorce;
Whether there is a retainer fee or hourly rate of lawyers;
The location where the divorce petition is filed;
Local filing fees;
Child custody evaluation;
Alimony; and
The complexity of dividing marital debts and assets.
How Long Does a Divorce Take?
The timeline of your GA divorce depends on all of the factors we outlined in the previous section. The more parties can agree on, the less costly their divorce case will be, and the faster they will be able to finalize their divorce.
Typically, if you opt for an uncontested divorce – and can reach an agreement on all issues – the divorce may be granted 31 days after paperwork is filed. If you take your divorce case to trial, on the other hand, it could take months or even years to finalize the divorce.
Do You Need Help with a Divorce?
Our attorney at The Law Offices of Jeffrey S. Williams, LLC, can provide outstanding family law representation and is dedicated to achieving positive outcomes in your divorce case.  If you need help with a divorce in Georgia, contact our law firm to evaluate your case and determine a personalized strategy for your unique situation. Call us at (770) 645-0990 to discuss your case.