DIVORCE ATTORNEY IN
CANTON, GA
Fighting For Your Legal Rights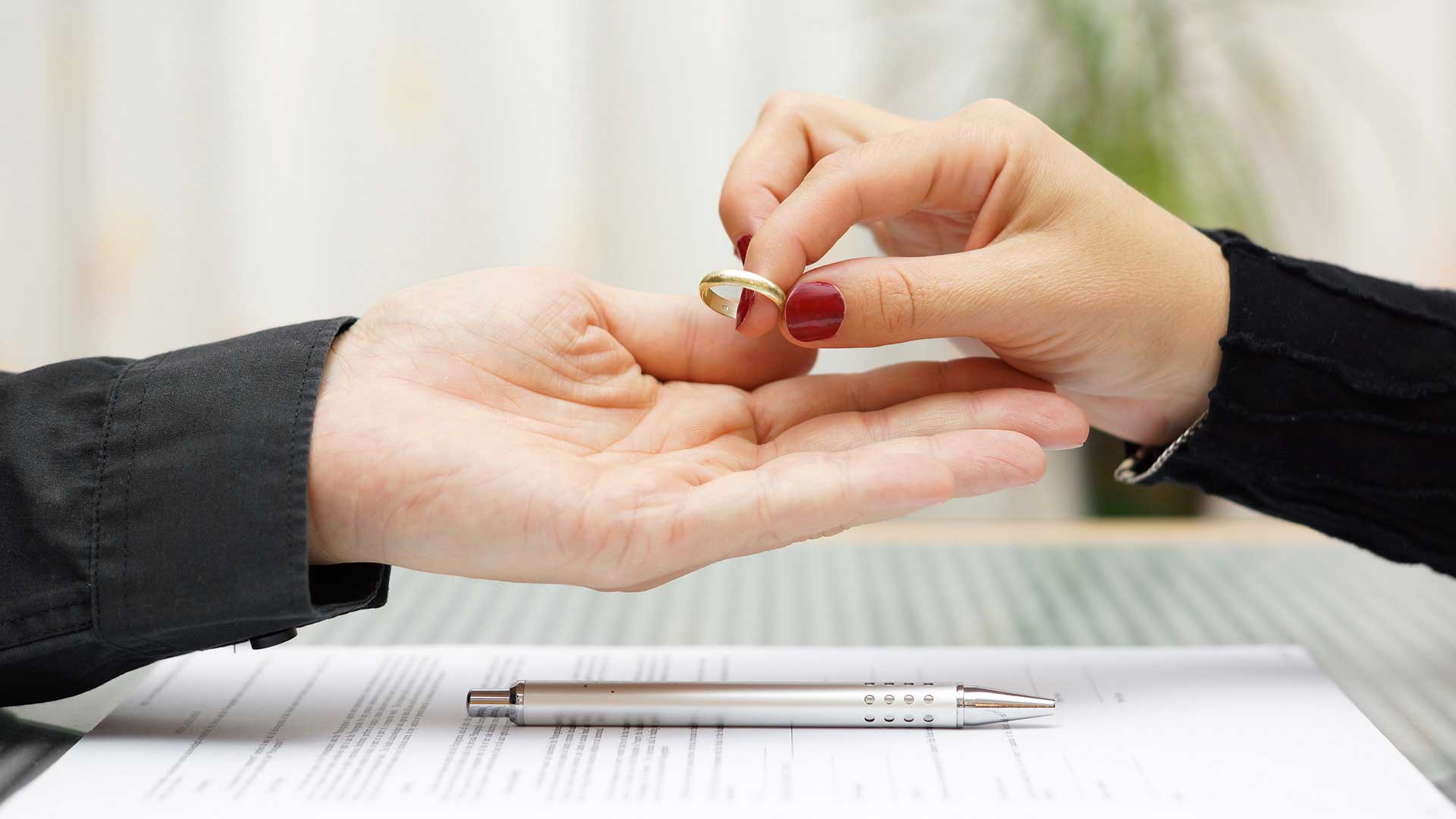 DIVORCE ATTORNEY IN CANTON, GA
Often it seems to be a minor issue that leads to the decision to talk with a divorce attorney in Canton, GA, and surrounding areas. Usually, the couple has been building a wall, one brick at a time, for years. As a result, by the time they reach our offices, they can no longer complete a civil conversation.
We are The Law Offices of Jeffrey S. Williams, LLC. We handle divorce cases for families in the North Metro-Atlanta area, including Canton, GA, Woodstock, Holly Springs, Marietta, and surrounding areas. The first question we typically ask our clients is, "Can the marriage be saved?" We'd rather the union be repaired rather than dissolved. But if reconciliation isn't possible, it is imperative we discuss how to protect your interests.
It is quite common for the emotional issues created in a divorce action to approach the pain and suffering of losing a loved one. In a sense, a divorce is a kind of death, the death of a relationship and the loss of someone you once loved. Before the healing process can begin, the family and its assets must be divided and the children's interests protected.
Contested and Uncontested Divorce in North Metro-Atlanta
Getting a divorce in Georgia is never as simple as filing a divorce petition. Untangling the legal and financial union of two people can be complicated, time-consuming, and stressful. We will guide you through each of the steps.
Marital Property Division:
Identifying and dividing marital property is not always straightforward. Some assets, such as a home or business, can be partially separate and partially shared.
Alimony:
Georgia law provides for alimony in cases such as a long-term marriage where there is a disparity of earning capacity. However, unlike child support, there are no clear guidelines to determine the amount of spousal support or how long it should continue. An attorney can be invaluable in protecting your interests.
Child Custody and Visitation:
The state of Georgia has established child support worksheets for the determination of the appropriate levels of child support in each individual case. These worksheets take into account both parents' incomes, as well as expenses such as health care and education. An attorney can guide you through the process of reaching the best determination for your specific situation.
Contact a Canton, GA Family Law and Divorce Attorney.
While divorce issues may begin over common assets, in the end, most conversations about divorce revolve around relationships. Regardless of how you feel about your spouse, when you come to our law offices, it is important to keep lines of communication open, especially if you have children. If you need a divorce attorney in Canton, GA please call us at (770) 645-0990.
Jeffrey and Diane Williams were very professional, and beyond friendly. They went above and beyond in helping us... read moreJeffrey and Diane Williams were very professional, and beyond friendly. They went above and beyond in helping us prepare our wills, walking us through each step and making sure to answer any and all questions we had in very clear terms. We've given their information to everyone we know. You couldn't hire a more thorough and patient attorney! read less

Jeff William's is an oddity in law. He is honest and forth right always. He is a good... read moreJeff William's is an oddity in law. He is honest and forth right always. He is a good Christian man which is nearly impossible in the world he walks in. I have known Jeff and his family for over 10 years. He has helped me and my family through many tough times and always given the best possible answers he can give. He will always have your back. read less

Jeffrey Williams is an attorney I would highly recommend. He handled my case with the utmost of integrity... read moreJeffrey Williams is an attorney I would highly recommend. He handled my case with the utmost of integrity and scrutinized every aspect of the case with hard work and diligence. He was always straight forward and able to clarify any concerns we had and explained them in laymen's terms so we knew exactly what was going on.

This is a very intelligent attorney that is confident but humble and i would trust him with anything.

His assistant, Diane, was also a pleasure to work with. She was always available to answer any questions we had and has a calm and caring demeanor that settled us during this trying time. Her attention to detail and her willingness to go the extra mile to get things done in a timely manner has been greatly appreciated.

Together this team is a powerhouse and they will give you the support you need when you need it. read less

Mr. Williams is a talented, smart, savvy, dedicated lawyer who with the aid of his assistant Diane put their time... read moreMr. Williams is a talented, smart, savvy, dedicated lawyer who with the aid of his assistant Diane put their time and effort into every case that comes into their office to help their client receive the best possible outcome.

We have found attorneys for life. We trust their leadership and guidance and feel blessed to have them in our pocket if any unforeseen situations occur. read less

Mr William's is the most compassionate and caring attorney. He genuinely cares about his clients and their families. ... read moreMr William's is the most compassionate and caring attorney. He genuinely cares about his clients and their families. He works diligently and never makes you feel like you are an inconvenience. Calls are always answered promptly. I highly recommend Jeff for any of your legal concerns. read less