7 Questions To Ask A Divorce Attorney Before Hiring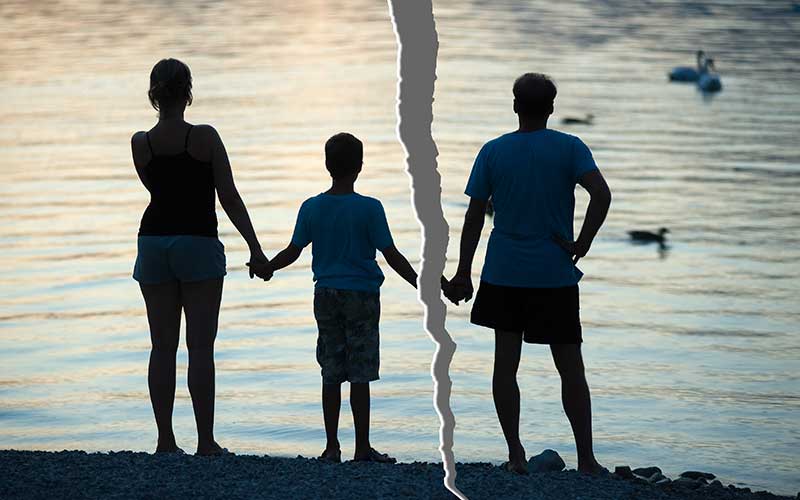 If you are considering filing for divorce or are already going through one, there are certain questions to ask a divorce attorney before hiring one. Without a knowledgeable attorney, the divorce process can be not only stressful and emotionally draining but also confusing and complicated.
Questions to Ask a Divorce Attorney in Georgia
While there are countless lawyers out there, finding the right one can seem like a daunting task. Luckily, there are just 7 simple questions that you need to ask a divorce attorney during the initial consultation to make sure that you are hiring the one who fits your requirements and objectives.
1. Do You Specialize Only in Divorce?
During an initial interview with an attorney, ask if they specialize only in divorce cases or if divorces are just part of their practice. Attorneys who handle cases other than divorces may not be focused on divorce cases as much as those who specialize only in family law.
However, that does not mean that an attorney who specializes in various areas of law will lose your divorce case. In fact, a lawyer who is also experienced in criminal law may be more persuasive and tenacious than an attorney who handles only family law matters. That extra persuasiveness and tenaciousness can make a huge difference if your case goes to trial.
2. How Long Have You Practiced Family Law?
Ask the attorney how long they have been practicing family law and how many divorce cases they have handled. Do not be afraid to ask how many cases they have won, how many of them went to trial (to find out whether the attorney has any courtroom experience), and whether there have been cases similar to yours.
3. What Are the Divorce Procedures in Georgia?
Laws regarding divorce, child support, alimony, custody, and other family law matters vary greatly from one state to another. You need to know the divorce procedures in Georgia to understand what to expect in your case. Depending on your case, ask your attorney about:
How Georgia courts determine and calculate alimony and child support;
How the state law divides your assets;
How Georgia law addresses child custody and visitation;
What the grounds for divorce in Georgia are;
Whether there is a mandated separation period in Georgia; and
How long you will have to wait to finalize your Georgia divorce.

4. What is Your Strategy for My Case and How Will We Communicate?
After analyzing the circumstances in your divorce case, a skilled divorce attorney will present their strategy for your case or provide a road map for how to achieve your specific goals. An experienced divorce lawyer will be able to explain the step-by-step process of:
Collecting information and documents for your divorce case in Georgia;
Negotiating an agreement or settlement;
Litigating your case, if necessary; and
Preparing for trial, if necessary.
Communication between a client and a divorce attorney is key to winning a divorce case. For this reason, ask your attorney what you should expect with regards to communication:
How often should you expect your attorney to contact you?
What is their preferred method of communication (in-person, phone, video, email)?
How long does the attorney typically need to return your phone calls?
5. How Can I Protect Myself During a Divorce?
Ask the attorney if there is anything you can do to protect yourself during the divorce process. These types of questions could include:
Should you move out of the marital home?
Should you cancel all jointly-owned credit cards and bank accounts?
Should you take the children and leave?
How can you secure your personal property?
Should you talk to your former spouse's attorney?
Should you get a protection order?
6. How Much Will You Charge?
When hiring a divorce attorney, you need to understand their fee structure and how they bill. Important questions to ask a divorce attorney would also be:
Do you bill by the hour or provide a fixed fee?
Do you charge for phone calls and copies?
Who pays for private investigators, forensic accountants, psychologists, and other experts involved in my divorce case?
Will I be required to pay upfront (a retainer) or after the divorce case is final?
If my case goes to trial, can you give me an estimate of the litigation costs?
7. How Long Will It Take to Resolve My Case?
You must have at least an approximate idea of how long it would take to resolve your divorce case. Your attorney should be able to provide an estimate based on the timeline of divorces similar to yours. This information allows you to plan your post-divorce life and prepare a budget for divorce-related expenses. Typically, the more disputed issues a divorce has, the longer it takes to resolve it.
These are the 7 questions to ask a divorce attorney in Georgia to make sure that you are hiring the right one. Contact our divorce attorney at The Law Offices of Jeffrey S. Williams, LLC, to determine a strategy that meets your objectives. Call us at 770-645-0990 or complete our contact form.